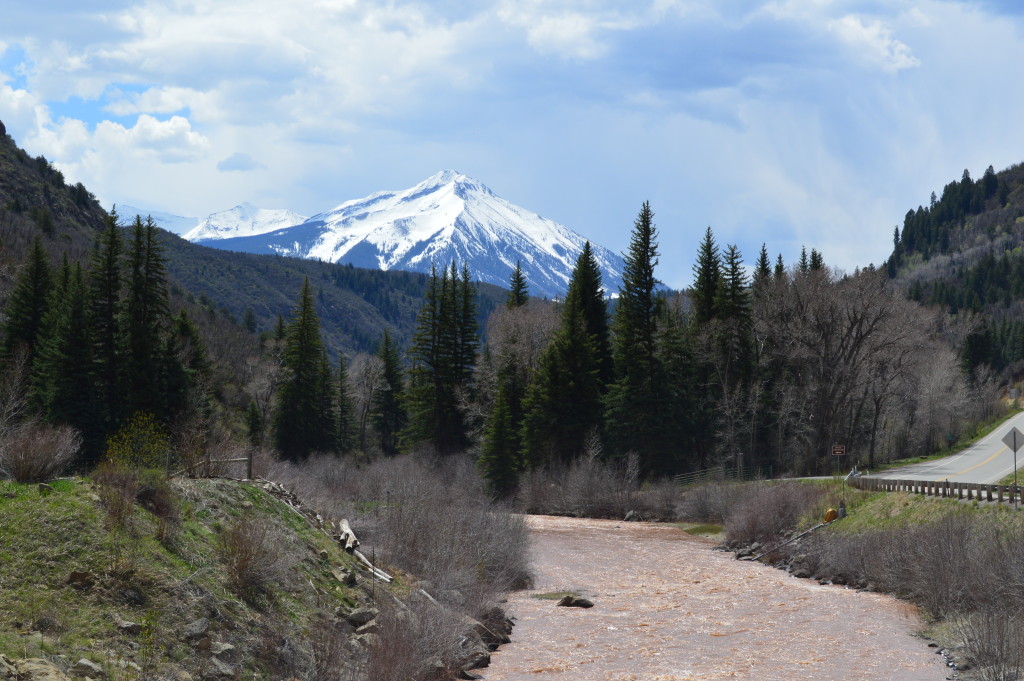 Flood Insurance Quotes, Policies, and Service for Colorado Business and Homeowners
As you are well aware, in the past few years flooding in Colorado and Denver has devastated many of our communities including some that were not in typical flood prone areas. Below you will find frequently asked questions and informational links that we think you will find useful.
Homeowners and commercial property policies list flooding as an excluded peril. Flood insurance is a separate policy that would need to be purchased for your home or commercial property. We partner with many companies that offer coverage through the National Flood Insurance Program (NFIP).  Please click on the following links for detailed information on Commercial Flood Policies or Residential Flood Policies.
Below are some common questions and answers regarding flood insurance from the Rocky Mountain Insurance Information Association http://www.rmiia.org/Catastrophes_and_Statistics/Flood.asp
Can I buy flood insurance if I am located in a high-flood-risk area?
You can buy National Flood Insurance no matter where you live if your community participates in the NFIP, except in Coastal Barrier Resources System (CBRS) areas. In fact, lenders must require borrowers whose property is located within a Special Flood Hazard Area (SFHA) to purchase flood insurance as a condition of receiving a federally regulated loan. There is an exemption for conventional loans on properties within CBRS areas
Can I buy flood insurance immediately before or during a flood?
You can purchase Flood insurance at any time. However, there is a 30-day waiting period after you've applied and paid the premium before the policy is effective, with the following exceptions:
If the initial purchase of flood insurance is in connection with the making, increasing, extending or renewing of a loan, there is no waiting period. The coverage becomes effective at the time of the loan, provided application and payment of premium is made at or prior to loan closing.
If the initial purchase of flood insurance is made during the 13-month period following the effective date of a revised flood map for a community, there is a one-day waiting period. This only applies where the Flood Insurance Rage Map (FIRM) is revised to show the building to be in a SFHA when it had not been in a SFHA The policy does not cover a "loss in progress," defined by the NFIP as a loss occurring as a 12:01 a.m. on the first day of the policy term. In addition, you cannot increase the amount of insurance coverage you have during a loss in progress
Doesn't my homeowners' insurance policy cover flooding?
Unfortunately, many homeowners do not find out until it is too late that their homeowners' policies do not cover flooding. National Flood Insurance protects your most valuable assets – you home and belongings, and is purchased in addition to a homeowners' insurance policy
Is flood insurance only available for homeowners?
Flood insurance is available to protect homes, condominiums, apartments and non-residential buildings including commercial structures.
Can I buy flood insurance if my property has been flooded previously?
You are still eligible to purchase flood insurance after your home, apartment or business has been flooded, provided that your community is participating in the NFIP.
I don't live in a high-flood-risk zone, so why would I purchase flood insurance?
Even if you live in an area that is not flood-prone, it is advisable to have flood insurance. Between 20 percent and 25 percent of the NFIP's claims come from outside high-flood-risk areas. The NFIP's Preferred Risk Policy, starting at just over $100 per year, is designed for residential properties located in low-to-moderate-flood risk zones.
How do I purchase National Flood Insurance?
NFIP flood insurance is sold through private insurance companies and agents, and is backed by the Federal government. Call your insurance agent or company representative to learn if your community participates in NFIP
Does NFIP offer any type of basement coverage?
Some. The NFIP defines a basement as any area of a building with a flood that is below ground level on all sides. While flood insurance does not cover basement improvements, such as finished walls, floors or ceilings, or personal belongings that may be kept in the basement, such as furniture and other contents, it does cover structural elements, essential equipment and other basic items normally located in a basement. Many of these items are covered under building coverage, and some are covered under contents coverage.
Fema's summary of flood insurance – http://www.floodsmart.gov/floodsmart/pages/flood_facts.jsp
If you are interested in purchasing flood insurance or have any other insurance related questions, please feel free to contact Orcutt Insurance Group.
Thank you for your consideration.
The Orcutt Group Team