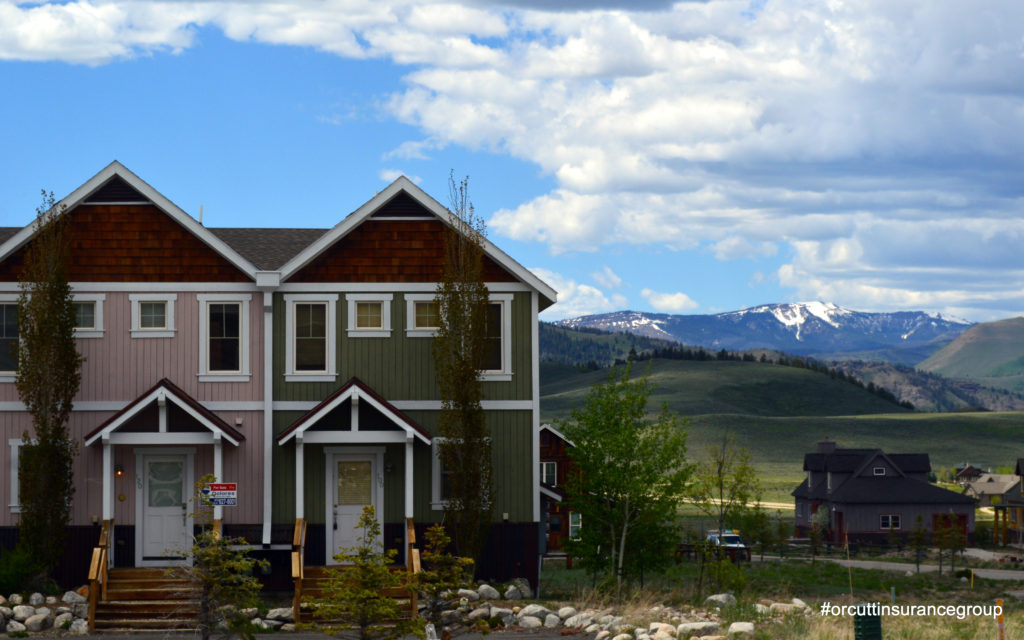 Condominium Construction – Insurance Advice for Colorado Contractors
Insuring any company associated with the construction of condominiums or town homes in Colorado or Denver has become substantially more complicated over the past few years. A construction defect law passed by the Colorado state Legislature in 2010 has significantly changed the insurance market for any business working on new multi-family residential construction. Below we hope to provide useful information for any contractor, building owner, developer or any other entity working on condos, town homes, multi-family, tract homes, or any residential construction project. Please contact Orcutt Insurance Group to discuss insurance and your business.
Insurance Company Appetite and Premium
Each party of the construction project will be required to have general liability including completed operations without an exclusion for multi-family work.  There are only a few insurance companies willing to write insurance for any general contractor, sub-contractor, developer, engineer, architect or any other entity working on residential multi-family construction in Colorado. There is no way to avoid the increased premium and limited market available at this time. If you want to work on these projects your insurance will be 2 to 5 times more expensive. One important thing to note is that contractors utilizing subs will need to be included as an additional insured on their sub-contractors policies including completed operations. If you don't do this you are considered uninsurable.
Information Needed To Quote
You will need to fill out an application in order to receive a quote. The application will include estimates for the type of work you are performing by type of construction. For example let's use a framer that works on apartments, condos, and single family homes. This business would need to provide an estimate of revenue, payroll, and sub-costs for each type of residential construction he is working on.
Apartment – $200k revenue, $25k payroll, $150k sub costs
Single Family – $50k revenue, $25k payroll, $0 sub costs
Condo/Town home – $100k revenue, $10k payroll, $70k sub costs
There is  more information we will need that is captured in the application but the above is just one example of the detail we need to provide quotes. If you are interested in a quote, please contact us so we can send an application and help you start the process.
Owner Controlled Insurance Programs – OCIP or WRAP
The rise of complexity and cost for liability insurance related to residential construction has increased the popularity of a WRAP or OCIP insurance programs. These programs provide insurance for all contractors working on a specific project under one policy. They require more legwork at the beginning of the project but enable the owner and general contractor to know that all parties involved are properly insured. For more information please visit our WRAP/OCIP page.
Other Colorado Construction Information
Below are links to our websites related to the construction industry. They include the products we offer and other construction related insurance information.
We hope you found the above information useful. Please give us a call so we can find insurance that meets the needs of your construction business.
Thank you for your consideration.
The Orcutt Group Team